Genario
Design
UI / UX
Motion design
"By writers, for writers."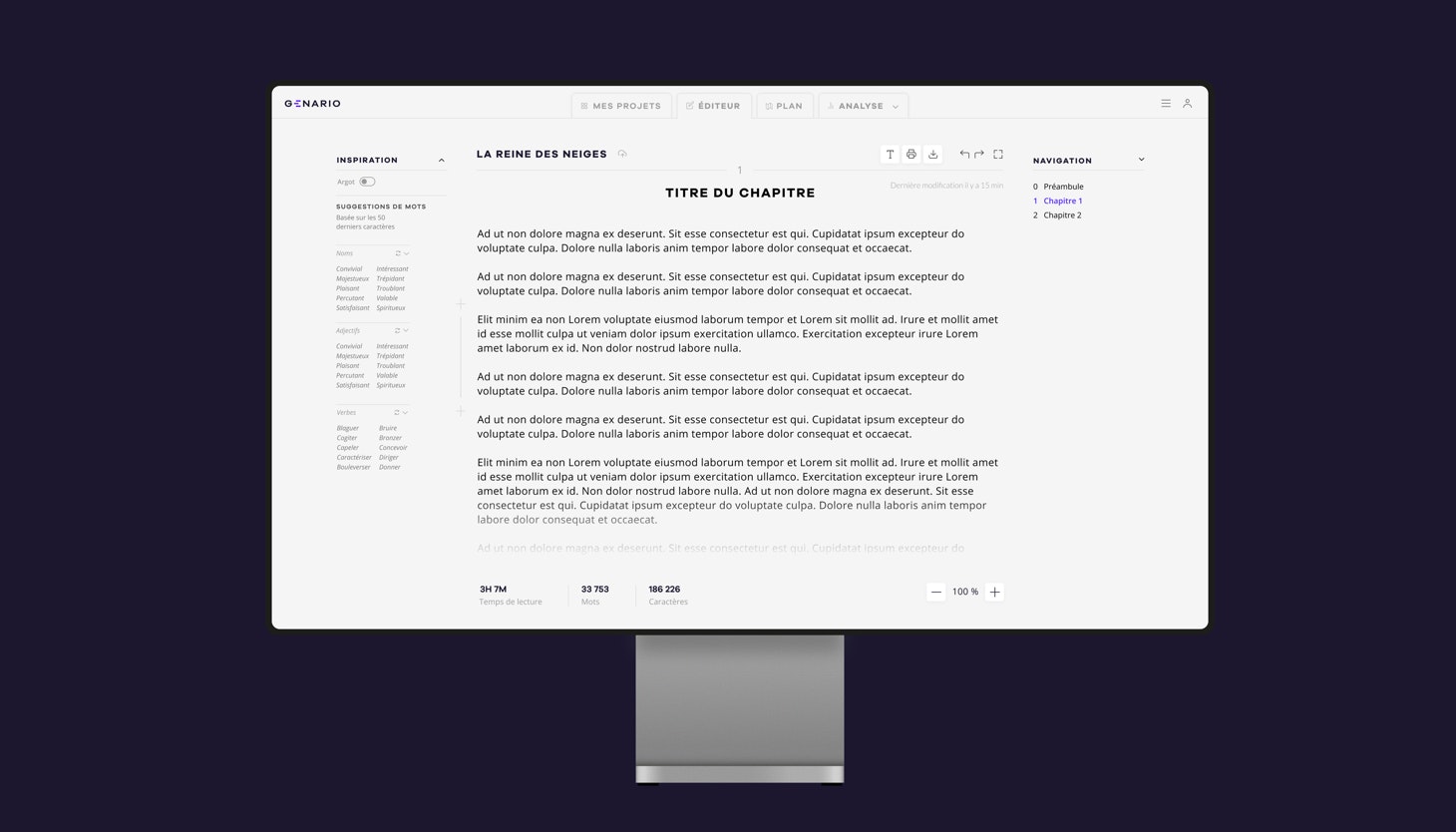 Genario helps you in the writing and structuration, analyzes your work and stimulates your inspiration with the novels that are close to you.
Genario is a tool, an intelligent support that allows writers to be guided in their writing.
Imagine
the plan of your story, describe your characters, find the right words and let yourself be carried by the simple and clean design of our text editable space.
Launch
an analysis of your story to unravel its mysteries and discover it again.
Dive
into the library to read, study and be inspired by the greatest works of literature.
Design and production of web application interfaces. Variation of the existing graphic charter, creation of various graphic elements (pictograms) and design of micro-interactions.
Motion design and writing of promotional videos